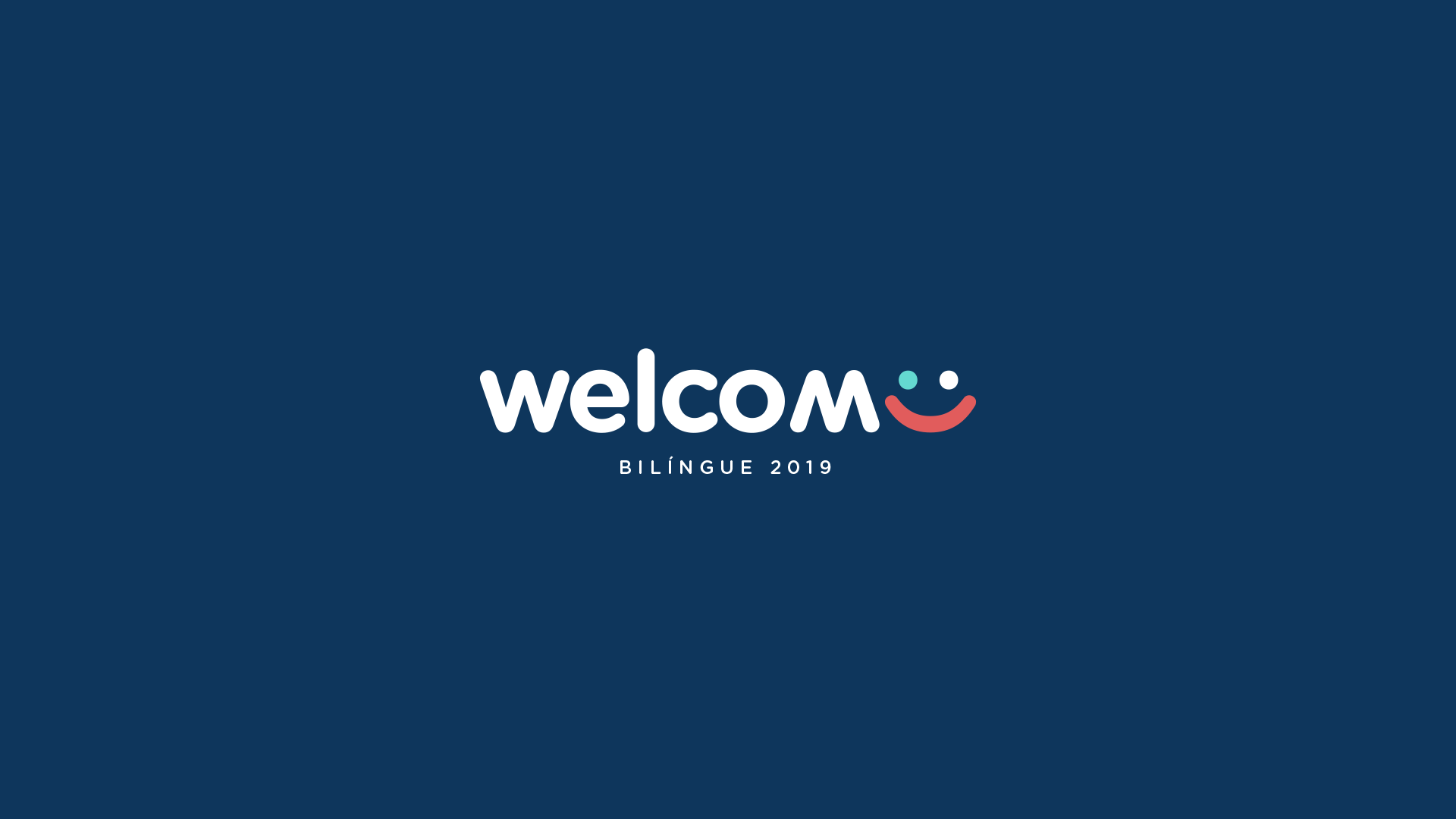 Curitiba           Dezembro/2018          Branding & Direção de Arte
A Welcome é o programa de ensino básico bilíngue do Colégio Adventista. Lúdica, leve e convidativa, a identidade foi criada para fácil assimilação do público infanto-juvenil. A escolha do smiley tipográfico e a fonte com ligaturas arredondadas traduzem, ao mesmo tempo a abordagem natural e contemporânea da metodologia de ensino Welcome.
Welcome is the bilingual program of Adventist Basic School. Ludic, light and welcoming, the brand was created to be easily assimilated by children. The smiley emoki type and the rounded font translate, at the same time the natural and contemporary approach of Welcome's teaching methods.